One of Biarritz's iconic jewels, this hotel, which was the former imperial residence of Napoleon III and his wife Empress Eugenie, is the only French luxury hotel situated on the Atlantic coast.

In 1854, Emperor Napoleon III decided to have a summer residence built in Biarritz to please his wife who made numerous trips to this seaside town during her childhood. The imperial couple stayed there until 1868, holding many sumptuous banquets. The fall of the Empire led Eugenie to sell it in 1873. Villa Eugenie, which overlooks Biarritz's Grand Plage beach, thus became a hotel and casino, and then, in 1893, the Hôtel du Palais. The establishment has attracted prestigious figures: Queen Victoria and Empress Elisabeth of Austria, known as Sissi, both stayed there. The only 5-star luxury hotel on the Atlantic coast, proud of its certification as an Entreprise du Patrimoine Vivant ("Living Heritage Company", a label awarded by the State for excellence in artisanal and industrial savoir-faire), this establishment offers 86 rooms and 56 suites, some with a surface of more than 170 m2. Various restaurants, a bar, and an outdoor heated seawater pool promise discerning customers an exceptional setting and services. To ensure their all-round wellness, hotel guests have access to the Imperial Club and Imperial Spa, which uses Guerlain face and body care products and Leonor Greyl haircare products.
The Hôtel du Palais became a Comité Colbert member in 2010. It is the iconic gem and property of the town of Biarritz, which entrusted its management to the Hyatt Group at the end of 2018.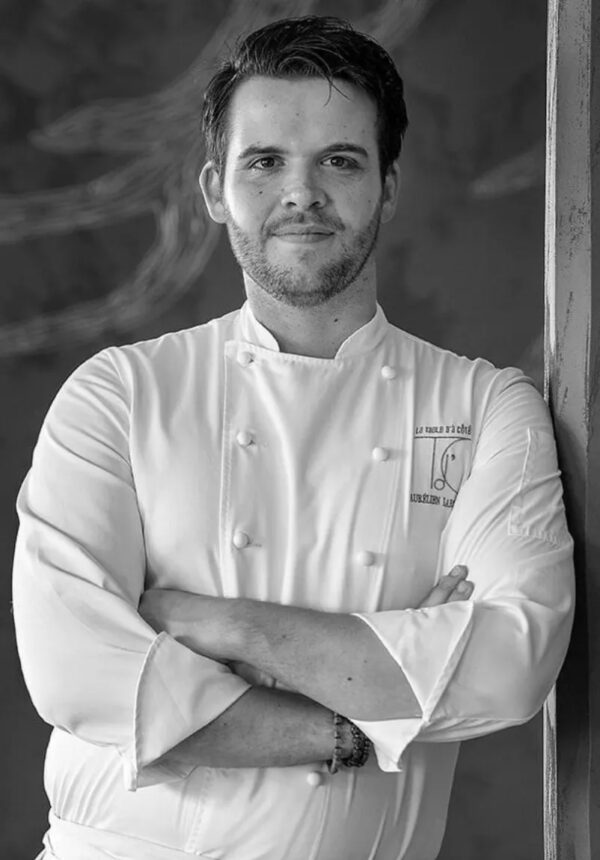 Young chef Aurélien Largeau and his team are at the helm of the iconic La Rotonde restaurant with its exceptional panoramic view of the ocean, as well as the Napoléon III bar, the Lounge, and the Sunset. They offer a variety of sophisticated culinary experiences inspired by seasonal products from the Basque country, both land and sea.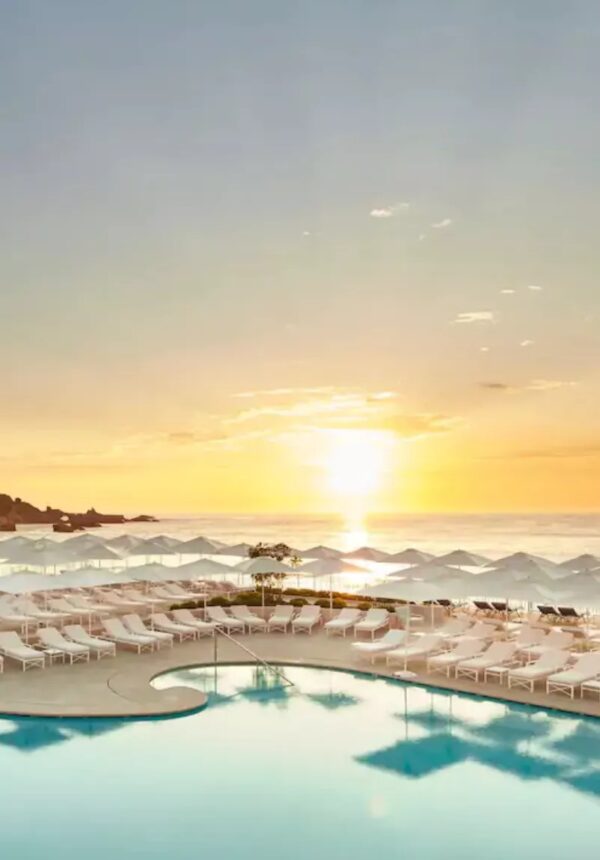 Ravaged by a fire in 1903, the former palace was rebuilt in 1905 as a luxury hotel. As a reference to the Empress' name, the building was shaped like an E. A must-visit for national and international customers, the Hôtel du Palais majestically overlooks Biarritz's beach, like a flagship vessel facing the ocean. It is an unforgettable address for exceptional experiences which combine tradition and modernity! The epitome of French art de vivre.