Since its rebirth in 1998, Bugatti has remained faithful to the vision of its founder, designing exceptional cars in Alsace. With competition in their genes, they stand out for their lines and performance.
The company's founder, engineer Ettore Bugatti, played a role in developing the Maison's reputation worldwide. In 1909, he settled in Molsheim in Alsace to start manufacturing cutting-edge sports cars with an architectural design. Participating in motor racing, Bugatti vehicles became famous throughout Europe and were recognisable by their Bugatti blue racing colour and sculptural radiator grille. One particular model that went down in history was the famous Bugatti "Royale", created in 1926, whose radiator cap features a dancing elephant. This model adopts all things sleek and represents all the superlatives. Sporty and prestigious, it is 6 metres long, weighs 3 tonnes, and reaches speeds of over 120 mph (200 km/h). Bugatti cars racked up victories and records, and charmed society's elite in the interwar period. Jean Bugatti, the eldest son of Ettore, made his mark with his modern style, which complemented the technical ingenuity of his father. After World War II and the death of Ettore and Jean Bugatti, the brand struggled to survive. The Volkswagen group acquired Bugatti in 1998 and breathed new life into the company by selling spectacular racing cars. 
Bugatti became a Comité Colbert member in 2015.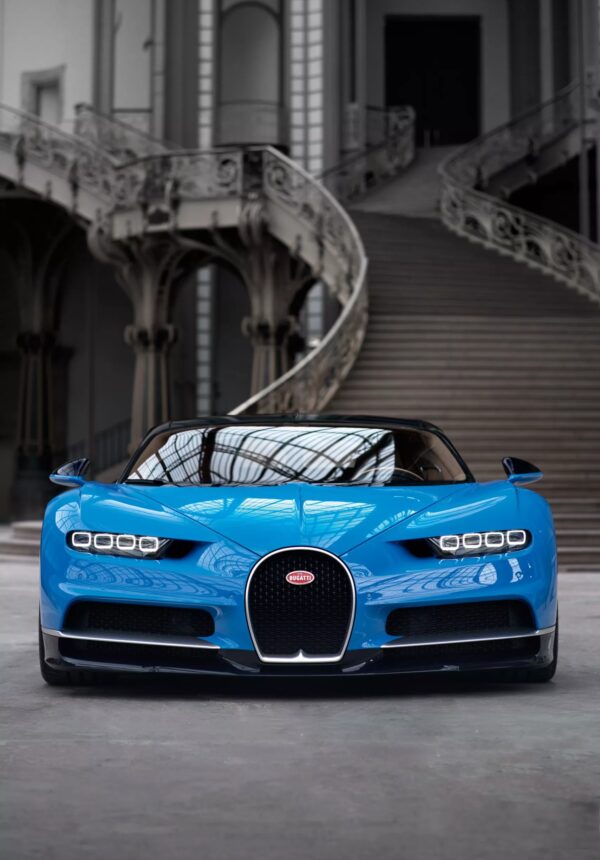 The recent Bugatti Chiron is the most powerful, quickest and most exclusive sports car in the history of the Maison. It combines an elegant design, featuring the iconic horseshoe radiator grille, and cutting-edge technology which ensures incredible performance. It can reach speeds of more than 300 mph (400 km/h).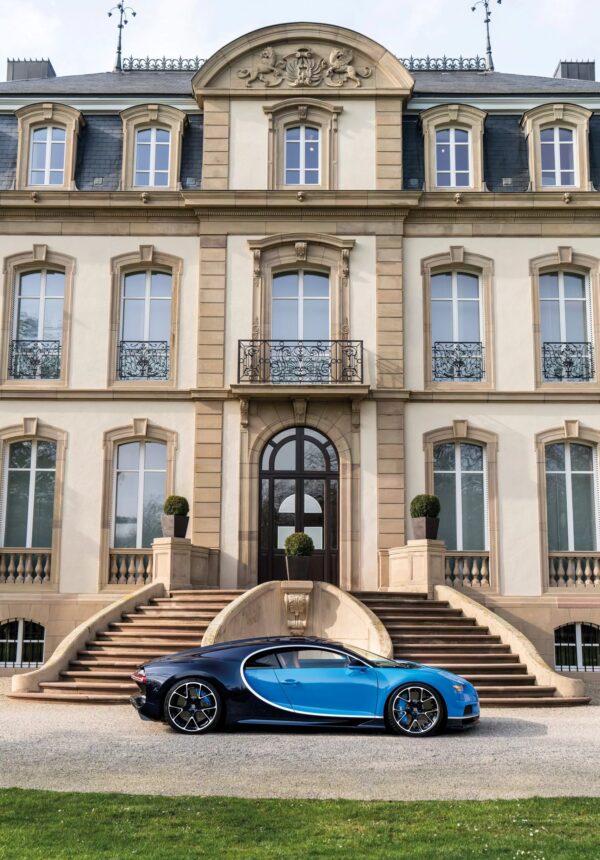 It was in the historic district of Molsheim, Alsace, where the founder originally set up shop, that the Bugatti company restarted the activity of its workshops. Each year, dozens of cars are produced in the ultra-modern factory where the highly qualified craftsmen carry out their artistry.